Multinational Fashion Company
2020,  ITALY
INTRALOGISTICS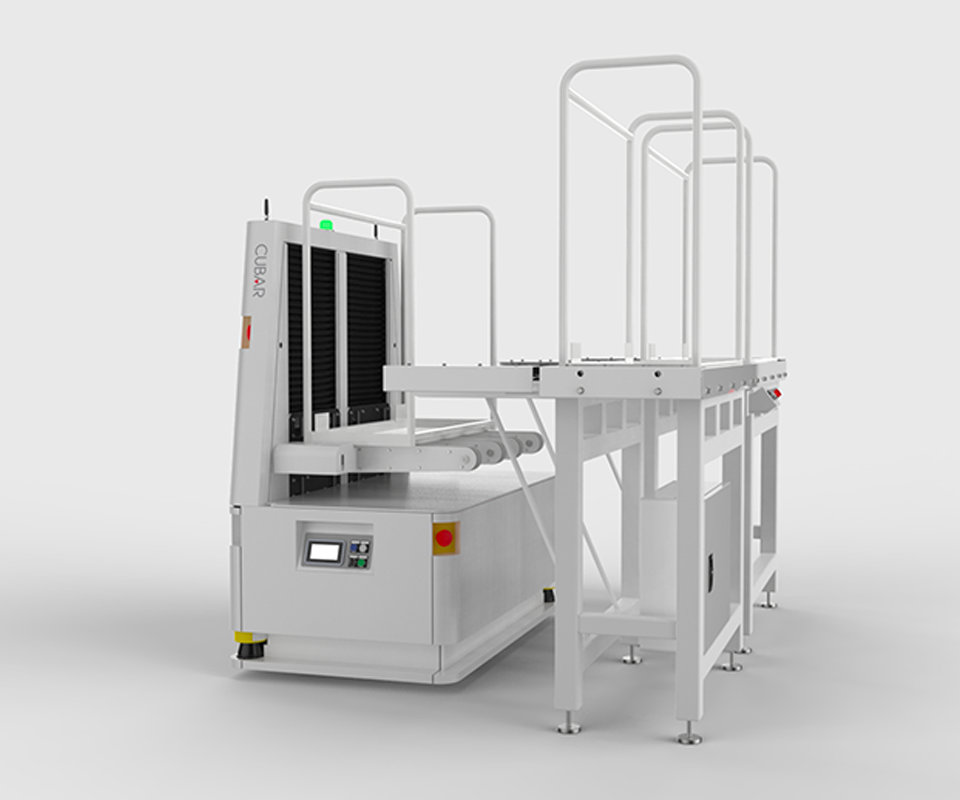 STEP 1
Need
The Customer's need was to increase productivity while maintaining the handmade.
The Customer asked CUBAR for a design study to check the effective increase of production through an industrial automation system.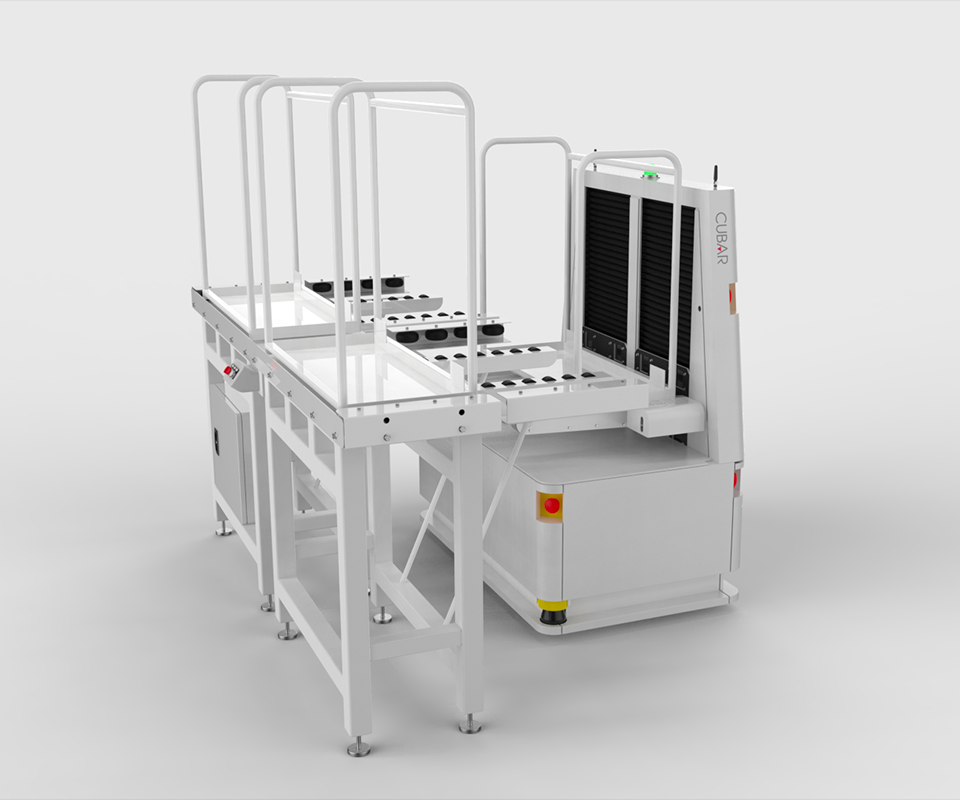 STEP2
Analysis
Based on the specific needs and constraints presented by the Client, CUBAR has provided a customized technological solution, in line with the "Transition Plan 4.0", by designing an automatic handling system consisting of n.6 AGVs.
STEP 3
Design
Once the brief was received from the Customer, the project was first specifically studied in terms of feasibility through a simulation and verification software system.
Then it was entirely designed by CUBAR in its mechanical, electrical and software components.
STEP 4
Assembly
All the systems and components were assembled in CUBAR's production plant in Fossano, recreating the same conditions in which they will work once operational at the Customer's site.
STEP 5
Testing
The process ended with the execution of the FAT tests (Factory Acceptance Test) at CUBAR's plants and then the SAT (Site Acceptance Test) of the plant at the final destination site, both carried out in the presence of the Client.
STEP 6
The Installation
The project resulted in a significant increase in industrial production, in accordance with the objectives set out in the preliminary study carried out by CUBAR.
The impact of the automation achieved on the Customer's processes can be summed up in a significant increase in efficiency, which results in:
increase in production processes;
greater order of the affected area;
resetting of errors;
HR optimization employment;
higher workplace safety.